5 Top Vaporizer Benefits You Need to Know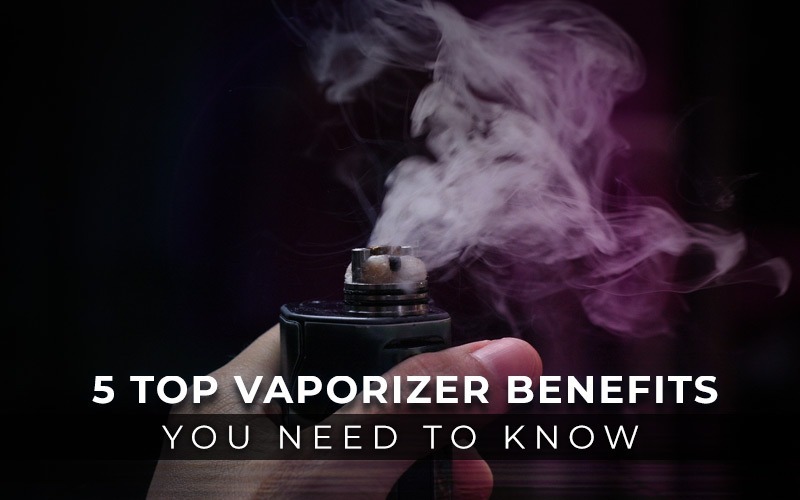 Vaporizers give you a pleasurable experience with incredible flavor to the user. These vaporizers offer some amazing benefits over traditional smoking. If you are a smoker, you can switch to these vaporizers to get an incredible experience with a unique throat hit and flavor. Keep reading this blog, and you will learn about the benefits you will get if you make the switch.
Toxin-Free:
One of the most prominent benefits of the vaporizer is that it doesn't involve any type of toxins in it. We all know that traditional smoking has a lot of toxins in it, which is totally unhealthy for our lives. Vaporizers use e-liquids in them, which don't have any type of tobacco in them. This is how the vaporizers work for its user. 
Vaporizers heat up your e-juice, which makes it easier for the user to safely inhale the vapor that is released from it. This directly means that using vaporizers won't let any type of toxins or carbon monoxide get into your lungs. 
Cost-Effective:
Using vaporizers is an amazing option for smokers who want to quit smoking expensive cigarettes. It does cost them thousands of dollars a year. Vaporizing means using e-liquids. These e-juices have a cost-effective price tag, and most people can easily afford them. 
What's more interesting about these vaporizers is that they can be charged up whenever you are running out of charge. All you need is a power outlet, and you are good to go. There is another option, which is disposable vaporizers. They are handy and don't even need to be charged.
Easy-To-Use and Easy-To-Carry:
One of the great benefits of vaporizers is that they are easy to use. You can use them with a button, or sometimes they have draw-activation sensors inside them. All you need to do is to take a puff, and you will be able to inhale and exhale the e-liquid and vapor.
Moreover, the minimalist design and shapes of these vaporizers make it easier for people who want to carry them with them whenever they go out. You can shove it in your pocket or put it in your backpack, and you are all set to go out. 
Better Alternative:
Many studies have shown that vaporizing is still better than traditional cigarettes. These vaporizers are kind to your lung, and you won't harm your lungs if you use vaporizers. Also, it minimizes the risk of lung cancer and other diseases. 
The direct smoke created by the burned compounds in your lungs is injurious to your health. It can cause many problems in the future for the smoker. 
Use It Anywhere You Like:
Users can use these vaporizers anywhere they like. You can take them anywhere and use them in public places. Most places have been allowing people to use these vaporizers. You can use it anywhere you want. It can be a hang-out with your friends or family. What's more amazing about these devices is that you can always charge them anywhere if you are running out of battery. 
Final Thoughts:
Vaporizers are ideal for those who want to leave traditional cigarettes. It will be the best switch that you will ever make. 
Moreover, if you are looking for portable vape pens for your vaping experience, then you can check out our collection. We have a plethora of vape devices at Vapes Direct.