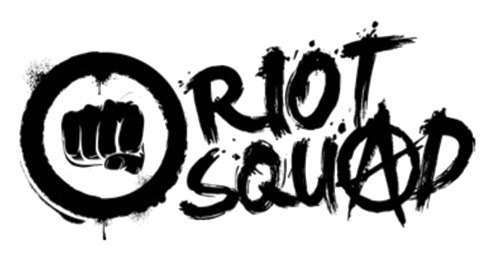 Get Your Hands On High-Quality Freebase E-Liquid By RIOT
Vapes Direct brings you freebase e-liquids by RIOT that offer great cloud production and amazing flavor!
RIOT's mission echoes with the call to challenge norms and offer ingenious solutions for those seeking to break free from smoking's grip. The notion that current approaches are the pinnacle of effectiveness is unacceptable to them and works toward proving them wrong. They are fueled by an unyielding determination to uncover novel and superior avenues to empower individuals on their journey to a smoke-free existence.
Exceptional Cloud Production
Experience unparalleled cloud production with RIOT Freebase vape juices. RIOT offers carefully crafted formulas that have been perfected to unleash dense and voluminous clouds with every exhale. Whether you're a cloud enthusiast or simply enjoy a fuller vaping experience, our Freebase E-Liquids guarantee a remarkable balance between flavor and impressive cloud creation, elevating your vaping journey to new heights.
Wide Range Of Flavors
Indulge your senses with a vast spectrum of flavors from RIOT. Our collection boasts an expansive array of finely crafted e-liquid options, catering to every palate and preference. From the refreshing embrace of fruit medleys to the rich flavors of dessert-inspired blends, RIOT offers a world of taste sensations that captivate and delight.
Whether you seek the familiar comfort of classics or the excitement of innovative combinations, our wide range of flavors ensures an unforgettable vaping experience tailored to you.
Our best sellers include;
Riot Squad Sub Lime 6Mg
Riot Squad Rich Black Grape 3Mg
Riot Squad Pure Frozen Acai 3Mg
Riot Squad Ultra Peach Tea
Environmental Consciousness
Sustainability is at the heart of RIOT's principles, guiding them to embrace eco-friendly packaging, conscientiously sourced ingredients, and waste reduction. More than mere products, RIOT offers solutions that bear the potential to profoundly transform lives, firmly rooted in their commitment to making a tangible and positive impact on the world.
Shopping Freebase E-Liquid by RIOT in Pakistan is a smooth and simple process when you have Vapes Direct by your side. Just add your desired items to your cart, hit check out, add some necessary details and wait for them to be delivered to your doorstep!