UWELL Caliburn Koko Prime: Overview & Features
Uwell's Caliburn range of pod vapes has long been a hit on the market. The cult-like following of the original Caliburn resulted in a new, more powerful version of the device. Soon after, we saw the Caliburn KOKO—another series of devices with a similar design that received just as much praise from vapers.
The Caliburn Koko Prime Kit, the upgraded version of the Caliburn KOKO, is by far the most popular device. The 690mAh battery gives this device long-lasting power. The KOKO Prime is compatible with the Caliburn G pod system and coil series. It delivers exceptional vapor and flavor.
Read on for a comprehensive KOKO vape review, including information about its design, performance, and how it works. Moreover, discover what makes this device so special as well as some of its pros and cons. So, let's get started!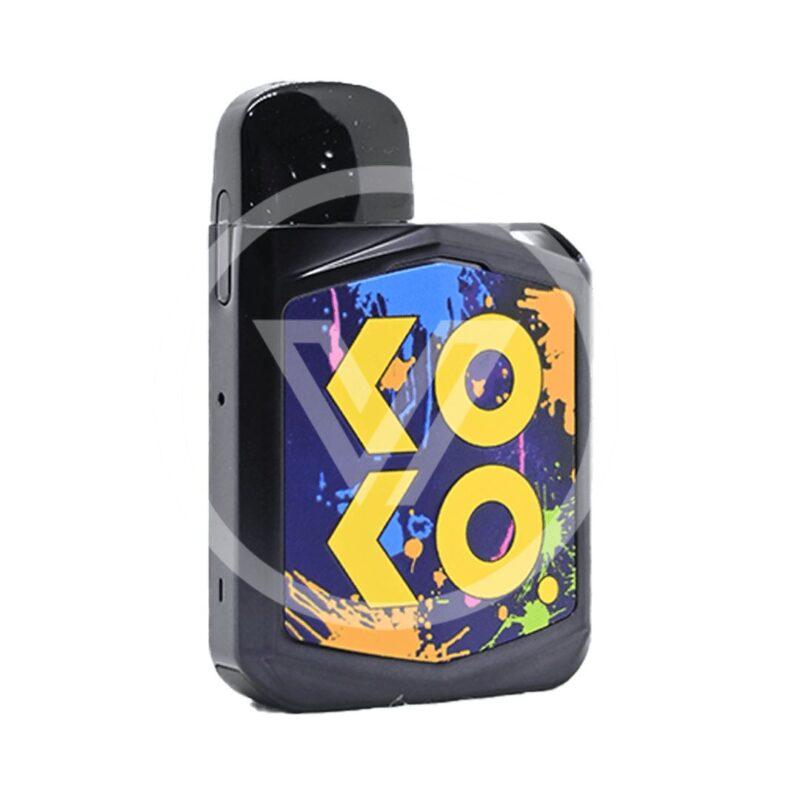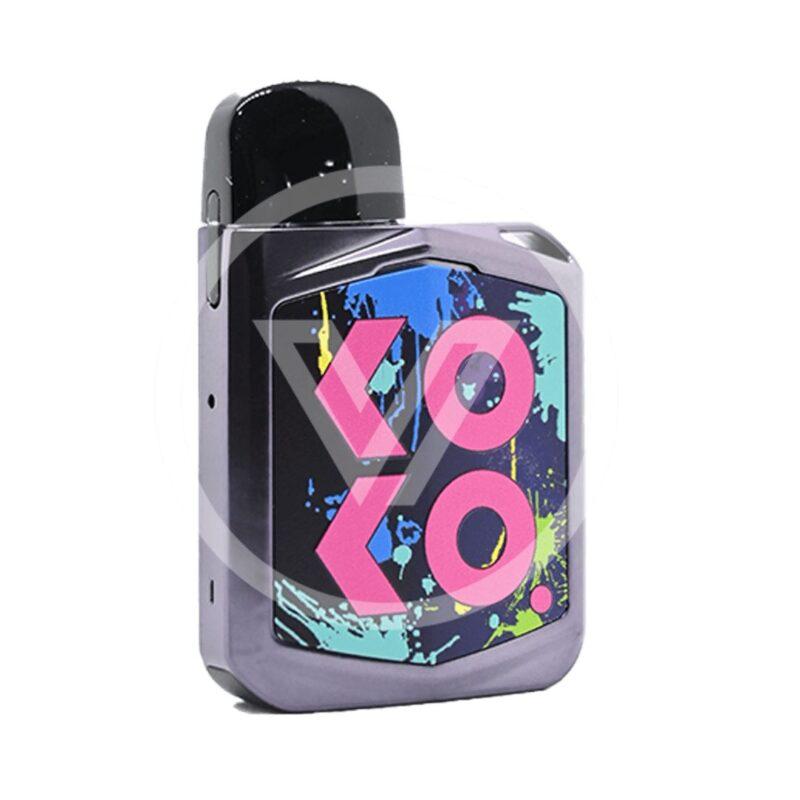 Design & Construction Quality of Caliburn koko prime
The Caliburn Koko Prime, despite being a radical new design, looks very similar to its predecessor. The new design retains the look of the original Koko but has been updated with a slightly different feel.
The original Koko was a small, square-shaped device that weighed less than an ounce. The Koko Prime is nearly identical in size but just a few millimeters wider and thicker at 68mm tall, 45.6mm wide, and 16mm thick. It's smaller and more compact than its predecessor.
So, is Koko better than Caliburn?
Koko Prime has a different design from the original Koko, which features square-shaped surfaces. Its design looks super modern and it's clear that this is an upgrade from the old device. If you placed the two devices side by side, it would be instantly apparent which one was the old model and which one is new.
The colors available for this e-device are purple, blue, grey, black, green, and red. Each one has a different color frame as well as different colored panels. The panels on these devices are magnetized and can be removed to change their color. 
Coils & Performance of Caliburn koko prime
The Uwell Caliburn Koko Prime features replaceable coils. Its 1.0ohm coil delivers a classic MTL vaping experience, while the 0.8ohm coil provides a restrictive DL vapor. The kit includes two 1.0ohm coils, plus one 0.8ohm coil that can be purchased separately.
I tested the 1.0ohm coil by using three different e-juice flavors—3 mg, 6 mg, and 35 mg nicotine salt. The flavor and quality are top-notch and I was quite inspired by how much vapor I got from such a small device. In my opinion, the best flavors for KOKO Prime are apple and mango nic-salt. 
The 1.0-ohm coil gave me a warm vapor that was rich, but not too harsh on my throat. It delivers a decent throat hit, satisfying and smooth draw, which I like the most. The Uwell Caliburn Koko is an excellent starter kit for people looking to try nicotine salts. 
Furthermore, I haven't had any problems with leakage from the coils, and I like the fact that it works well to support chain vaping without creating a dry hit. 
So, how long do Koko coils last?
The KOKO prime coil life is quite impressive, too, as I've refilled it many times without replacing the coil.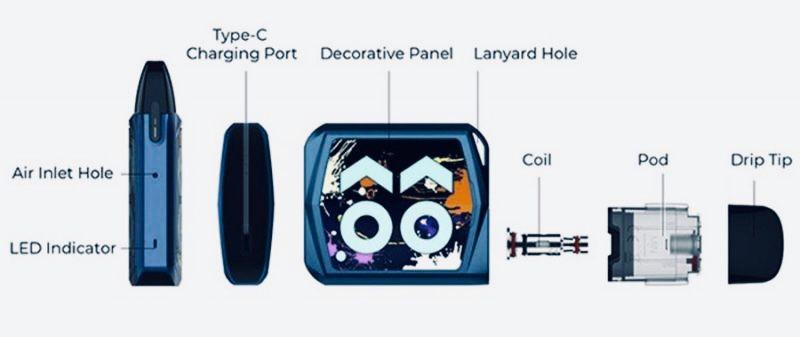 The Uwell Caliburn Koko Prime is powered by a 690mAh battery and comes with a maximum wattage output of 15w. The device charges with Type-C, and it takes about 40-45 minutes to charge completely. 
But, the most common questions are: how long does the Koko vape last or how long does the Caliburn Koko battery last?
I've been getting a pod and a half out of a single charge, which is about a day and a half of use. Compared to some other pod systems, this is pretty good but there are those with much larger batteries that can last for even longer periods without recharging.
How To Use The Caliburn Koko Prime?
The Koko Prime is a simple and easy device to use. Even if you're a complete beginner to vaping, it should take you no more than five minutes to get started. It's a straightforward device to use. It comes with replaceable coils so you'll want to make sure you prime the coils properly before vaping.
To begin, remove the coil that comes pre-installed in the pod by pulling it out. Then, take your e-liquid of choice and drop a few drops onto the cotton on the sides of the coil. Next, insert the coil back into the pod by lining up the flat edge with the flat edge on the bottom of the pod. The coil will just push back into place.
To fill the pod, remove the black mouthpiece by pushing it front to back or side to side. The mouthpiece is slick so it can be tough to get off at first, but it gets easier as you play around with it.   
Fill the pod by inserting your e-juice bottle nozzle into the red gasket. Fill it up with e-juice and let it sit for about 5 minutes to allow the cotton inside to soak up all of the liquid. It depends on how you insert the pod, you will get either an MTL draw or a tight MTL draw. The Koko Prime has a small airflow hole on the bottom, as well as an airflow hole on the side.
When you insert the pod with the airflow holes close to each other, you'll get a looser MTL draw. If you place the airflow holes farther apart, you will get a tighter MTL draw. It's up to you which one you prefer.

Uwell Caliburn Koko Prime Review: Pros & Cons
This kit has a lot of good qualities to it. The flavor is wonderful and the vapor production is just what you'd expect from a high-quality device. The throat kick from this device is nice, especially when I used Nic Salt E-liquid. 
Moreover, the auto draw is the smoothest I've used so far, and the mod is small and easy to carry around. The battery of this device lasts for nearly 5 hours, which is pretty impressive for a small device.
So, what are you waiting for?
Get your hands on the Caliburn Koko Prime Pods in Pakistan!