Popular Menthol E-Liquid Flavors You Need to Try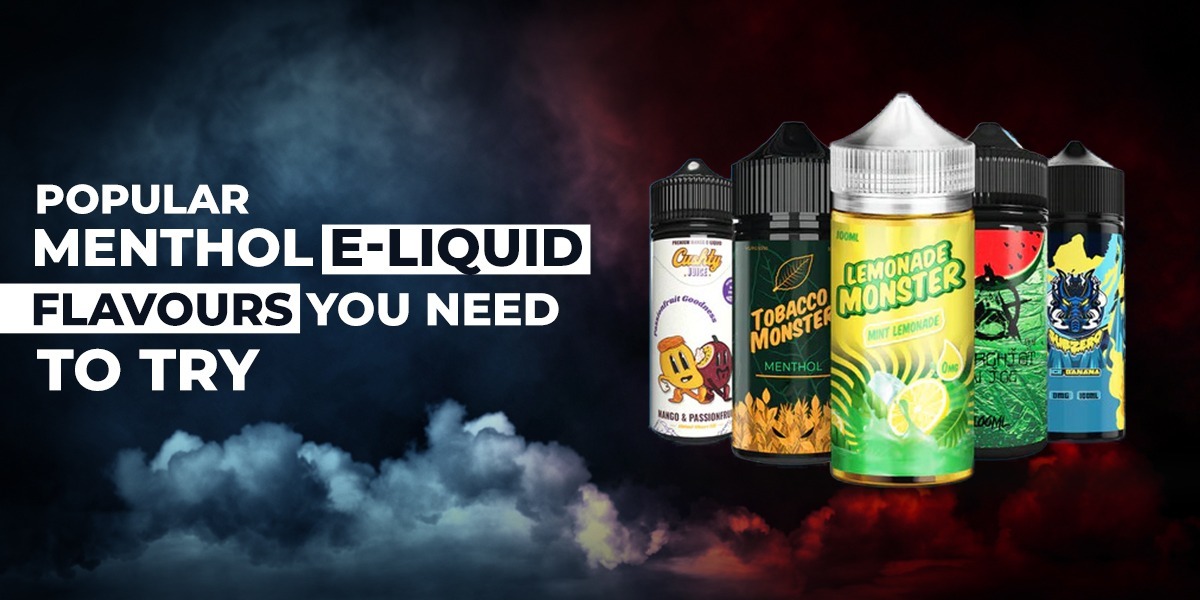 Vaping has turned into a hobby and passion, and there are many individuals who are crazy about it. For some individuals, it's all about cloud chasing and sub-ohm vaping, while for others, it's all about finding a blend of flavors that will satisfy their taste buds. Whenever it comes to e-liquid, there's one flavor that will never go out of fashion, and it is menthol.
The refreshing kick of menthol is what a vaper wants in their daily life. Menthol e-liquids have been in vaping for a long time and continue to keep the fun going for vapers. If you are that vaper who's planning to get the popular menthol e-juices, then you are in the right place. You will read about the menthol e-juices that you can get.
Popular Menthol Flavors
Read about the popular menthol flavors that you should get for your vaping experience. Check them out below:
Riot Salt Cherry Fizzle 20MG
Riot Squad is one of the best vape juice manufacturers in the vaping world. The reason? They have been bagging awards because of the perfect blends that they are offering to vapers across the globe. Riot Squad's Salt Cherry Fizzle is the best menthol vape juice, and this is something that you should try.
Salt Cherry Fizzle is a fruity blend that comes with a candy finish. The exotic cherries have a rich and deep flavor, which is paired with the sugary and fizzy candy element for a fusion that you will never forget. On top of that, the menthol and nicotine concentration is well-balanced, and you will love vaping with this blend.
Riot Blue Burst
The second on this list is Riot Squad's Blue Burst. This is an ideal fruit blend for the vapers who want a kick of breezy menthol whenever they take a puff from their device. This e-juice features blue raspberries, which have an incredible flavor, and it is topped up with cool menthol to give you a cool kick on the inhale.
This blend is fused with the 20mg and 40mg nicotine concentrations in order to give a flavor with nicotine satisfaction to the vapers. Blue Burst is a perfect combination for the individual who likes fruity flavors with a touch of menthol.
Slugger Knock Out Mix Melon Blast Ice
Slugger is a well-known vape juice brand for bringing wonderful concoctions that are full of flavor. The best part? These flavors are ideal for vapers who want to enjoy menthol flavors during the summer season. This blend is made with luscious watermelons and delicious honeydew and Casaba Melons, which are juicy.
All of these flavors are blended to give you the combination of three sweet melons that are topped up with menthol, which will satisfy your summer cravings as well as your daily nicotine needs. This whole amalgamation comes in a 30mL bottle, and you can grab the 20mg, 35mg, and 50mg of this juice. Pick the nicotine strength as per your needs.
Slugger Raspberry Watermelon Apple Ice
We have got another Slugger on this list. This time, it's an amazing fruity blend of ripe raspberries and fresh apples with succulent watermelons. On top of that, it has an icy finish for individuals who want a cool kick of menthol with a flavor whenever they take a hit from their device. The nicotine concentration is enough for your nicotine satisfaction, and you will love it.
This will tantalize your taste buds, and you will start to love this fantastic offering from Slugger. The best part? You can pick the nicotine strengths as per your needs. It is available in 20mg, 35mg, and 50mg.
Final Thoughts
These are the favorite menthol e-juices of vapers all over the world. You should give them a shot if you want to experience something amazing in your vaping experience. The nicotine concentration with top-notch blends is the perfect solution for you. Furthermore, you can grab this from our collection, and if you are a fan of VGOD juices, then you can get the VGOD Mango Bomb Iced from Vapes Direct.