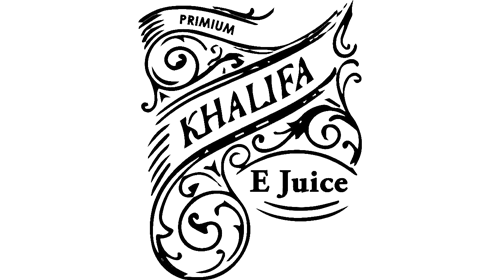 Nicsalt Vape Juices By Khalifa in Pakistan
If you are a nicotine lover and searching for nic salt flavors to satisfy your cravings, try Khalifa Nic Salt in Pakistan. These e-juices are designed to cater to all the vapers like you who love the hit of nicotine in their vapes. Try out Vapes Direct to order your stock of Khalifa Nic Salts and enjoy the ultimate vaping experience.
Get The Best Flavors Of Khalifa Nic Salts
At Vapes Direct, we have a collection of various flavors of Khalifa Nic Salts. You can choose the flavor of your choice from our wide range. Have a look at some of our best sellers;
KHALIFA THE JAWAAFA 30ML – GUAVA KIWI: A delicious blend of tropical guava with sweet and sour kiwi that will keep you hooked all day long.

KHALIFA THE BOLD ONYX 30ML – BLACKCURRANT CUSTARD: Enjoy the dessert goodness of creamy custard along with sweet black currants.

KHALIFA THE SLEEK VANILLA 30ML – VANILLA CUSTARD: Indulge in the sweetness of creamy custard and sweet vanilla.

KHALIFA THE MONSOON 30ML – RAMBUTAN BLOOD ORANGE: A deadly combination of tropical blood orange with sweet and creamy rambutan.
Order these and many other flavors from our Khalifa vape juice collection and take your vaping experience to a whole new level.
Vapes Direct – The Best Place To Order Khalifa Nic Salt
At Vapes Direct, we have got an ample range of Khalifa Nic Salts. Order from our website and get your hands on this amazing product.
All the products present on our website are 100% original and authentic.

We have excellent customer service to cater to all your needs and solve your queries.

We ensure to deliver the product to our customers as soon as possible.

We strive to have all the newly launched products on our website so that our customers have access to all products.

The prices we offer are extremely market-friendly and competitive. Moreover, we have discounts offered regularly.
Don't waste time; place your order today and satisfy your nicotine cravings. The amazing flavors of Khalifa Nic Salts won't disappoint you.